Want to build your product with a team that establishes a clear design process, meets deadlines, and delivers a spot-on end result? Turn to DCodax UI and UX services. Our design team is a small design studio within a large software company that will help you build an engaging product easily and quickly.
Crafting Exceptional User Experiences
We specialize in creating visually stunning and intuitive web designs that captivate users and optimize their online journeys. Our user-centric approach ensures seamless interactions, engaging interfaces, and impactful results."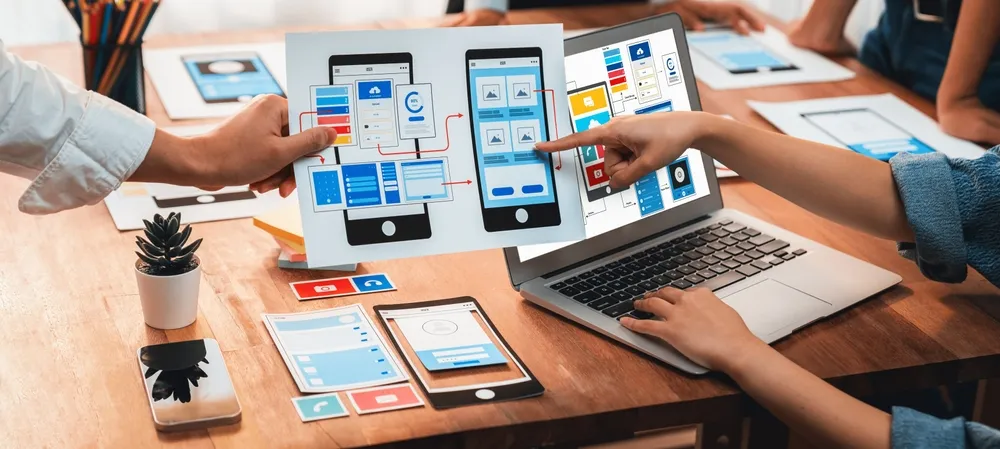 BENEFITS OF OUR UI AND UX SERVICES
When you choose our services, you get everything to realize your product idea properly, from experience working with Fortune 500 clients to design standards that will help us deliver your product quicker and without loss in quality.
With the increasing use of mobile devices, responsive web design is crucial. It ensures that your website adapts seamlessly to different screen sizes and resolutions, providing an optimal user experience across devices.
E-commerce is booming, and having a visually appealing and user-friendly online store is essential for businesses. Professional web designers can create intuitive and persuasive e-commerce websites that drive sales and enhance the shopping experience.
If you need a web application tailored to your specific business requirements, custom web application design services can help. Designers work closely with you to understand your needs and create a unique and functional application interface.
Content Management Systems (CMS) like WordPress, Drupal, or Joomla offer flexibility and ease of content management. Web design services can help you build a visually appealing and user-friendly website using a CMS that suits your needs.
Landing pages play a crucial role in marketing and lead generation. Web designers can create visually striking and persuasive landing pages that capture attention, drive conversions, and effectively communicate your message.
Mobile apps require intuitive and visually pleasing interfaces to engage users. Web design services that specialize in mobile app UI/UX design can help you create a seamless and delightful user experience for your mobile application.
If your current website is outdated or doesn't meet your business goals, web design services can help revamp it. A redesign can improve usability, enhance the visual appeal, and align your website with current design trends.
Web design services often include branding and identity design, where designers create or refine your brand's visual elements. This includes logo design, colour schemes, typography, and overall brand consistency across your website.
User research and testing services focus on understanding user behavior, preferences, and pain points. Through methods like user interviews, surveys, and usability testing, web designers can gather insights to inform the design process and create user-centred experiences.
Search Engine Optimization (SEO) is essential for improving your website's visibility in search engine rankings. Web design services can implement SEO best practices during the design process, ensuring your website is optimized for search engines.
Unlock the potential of your online sales.
Whether you have a small personal blog or a large-scale e-commerce website, WordPress can scale to meet your needs. It is highly flexible and can handle high volumes of traffic and content without sacrificing performance.
Process Flow in Shopify Development
The process flow for Shopify development involves several steps to create an online store. Here's a general outline of the process:
Understand the client's goals, target audience, and business requirements.
Conduct market research and competitor analysis.
Identify user personas and their needs.
Define the project scope and objectives.
User Research and Planning
Conduct user interviews, surveys, or usability tests to gather insights.
Create user personas and user journey maps.
Define user goals and tasks.
Develop information architecture and site navigation.
Wireframing and Prototyping
Create low-fidelity wireframes to define the structure and layout of the website.
Focus on content hierarchy, information flow, and user interactions.
Review and iterate wireframes based on feedback and usability considerations.
Develop interactive prototypes to demonstrate user flows and interactions.
Develop a visual design concept based on brand guidelines and target audience preferences.
Design the layout, typography, color scheme, and visual elements.
Create high-fidelity mockups or design compositions.
Ensure visual consistency and alignment with user expectations.
UI Development and Implementation
Collaborate with front-end developers to implement the visual design.
Provide design assets, style guides, and specifications.
Ensure responsiveness and compatibility across devices and browsers.
Test the UI elements and animations for usability and performance.
Usability Testing and Iteration
Conduct usability tests to evaluate the website's usability and user satisfaction.
Collect feedback and observations from users.
Identify pain points and areas for improvement.
Iterate on the design based on test results and user feedback.
User Interface Refinement
Refine the visual design based on user feedback and client requirements.
Optimize the UI elements, typography, and color scheme.
Ensure accessibility compliance and readability.
Collaborate with developers to address any technical limitations or constraints.
Prepare design assets and specifications for handoff to developers.
Document design guidelines and standards for future reference.
Collaborate with developers during the implementation phase to ensure design fidelity.
Provide ongoing support and clarification during the development process.
Shop with us today and experience the difference! Explore our wide range of products, enjoy our exceptional service, and take advantage of our competitive prices. Start your journey towards convenience, quality, and customer satisfaction. Place your order now and let us exceed your expectations!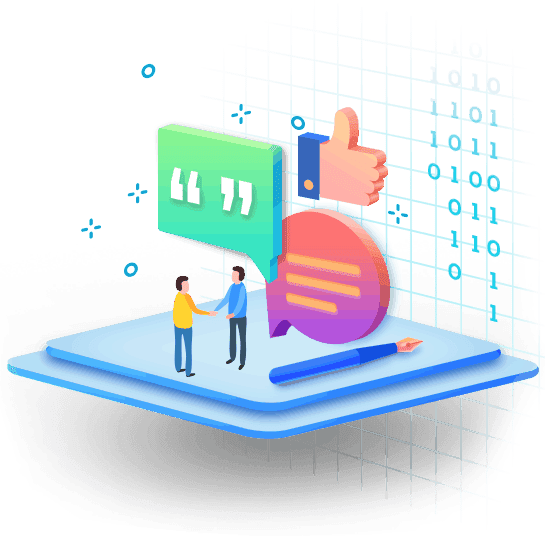 we always take care of our clients and they are very happy, we have added few stories for you
i really thank Dcodax for providing amazing support for the project. both the android Tv app anbd mobile work fine and it helped our clients, highly recommended
Dcodaxwas really patient and humble. Very easy to work with and explains that you need to know and actually explain you. thank you again and I will be ordering in future.
We had a great experience working with this seller. He was attentive to the needs of our Team as we had undertaken a pretty huge project.
Drop us a line! We are here to answer your questions 24/7
You may use our knowledge, you can customize them based on your specific expertise and target audience.
What is the role of a Website UI/UX Expert?
A Website UI/UX Expert focuses on designing user interfaces and user experiences for websites. They create visually appealing and user-friendly designs that enhance user engagement and satisfaction.
Why is UI/UX design important for a website?
UI/UX design is crucial for a website as it directly impacts user satisfaction and engagement. A well-designed user interface ensures ease of navigation, clear communication, and intuitive interactions, resulting in a positive user experience.
How does a Website UI/UX Expert approach a project?
A Website UI/UX Expert begins by understanding the client's goals, target audience, and business requirements. They conduct user research, create wireframes and prototypes, and iterate through testing and feedback to deliver a user-centered design.
What tools and software do Website UI/UX Experts use?
Website UI/UX Experts use a variety of tools and software, including design tools like Sketch, Adobe XD, or Figma for creating wireframes and visual designs. They may also use prototyping tools like InVision or Axure for interactive prototypes and collaboration.
Can a Website UI/UX Expert improve an existing website's design?
Absolutely! A Website UI/UX Expert can conduct a thorough evaluation of an existing website's design, usability, and user experience. They can provide recommendations and implement design improvements to enhance the site's UI/UX and overall performance.
How does a Website UI/UX Expert ensure usability ?
A Website UI/UX Expert follows usability and accessibility best practices. They conduct usability testing, incorporate user feedback, and design with accessibility guidelines in mind. This ensures that the website is easy to use and accessible for all users, including those with disabilities.
How does a Website UI/UX Expert collaborate with developers?
Website UI/UX Experts work closely with developers to ensure the successful implementation of the design. They provide design assets, specifications, and collaborate during the development process to maintain design integrity and address any technical considerations.
What is the difference between UI and UX design?
UI (User Interface) design focuses on the visual and interactive elements of a website, such as layouts, colors, typography, and buttons. UX (User Experience) design, on the other hand, focuses on the overall user journey, information architecture, and ensuring a seamless and intuitive user experience.
Can a Website UI/UX Expert optimize a website for mobile devices?
Yes, a Website UI/UX Expert can optimize a website for mobile devices. They design responsive interfaces that adapt to different screen sizes, ensuring a consistent and user-friendly experience across desktop, tablet, and mobile devices.
How does a Website UI/UX Expert measure the success of a design?
A Website UI/UX Expert uses various metrics to measure the success of a design, such as user feedback, usability testing results, conversion rates, and analytics data. They analyze these metrics to identify areas for improvement and make data-driven design decisions.
Website Development
"Crafting dynamic, user-friendly websites to elevate your online presence and business success."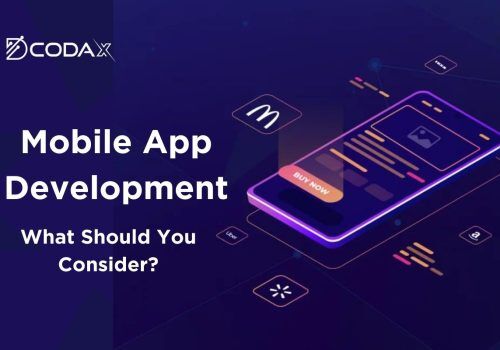 Mobile App Development
"Transform your ideas into reality with our expert mobile app development services."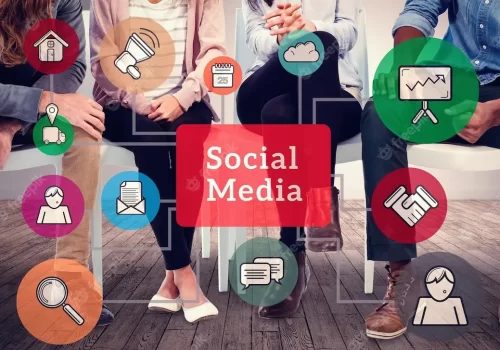 Social Media Marketing
"Boost your brand's reach with strategic social media marketing. Drive engagement and growth."
Enjoy bringing your idea to life together with our ambitious and skilled design team.